Preorder – Johnny Cash.lnk.t/Foreverword. About
the album: Johnny Cash: Forever Words is a
collaborative album consisting of 16 songs
created from Johnny Cash's unknown poetry, lyrics
…

and letters set to music by an astounding array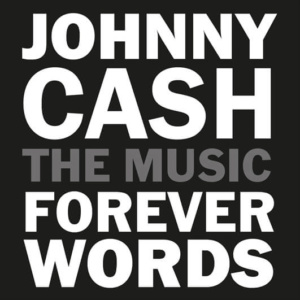 of contemporary
artists
including Chris
Cornell, Ruston
Kelly & Kacey
Musgraves,
Rosanne Cash,
Alison Krauss &
Union Station,
Brad Paisley,
Kris
Kristofferson &
Willie Nelson,
John Mellencamp, Elvis Costello, Carlene Carter,
The Jayhawks, T. Bone Burnett, Jewel, Dailey &
Vincent, I'm With Her, Robert Glasper featuring
Ro James and Anu Sun, and Jamey Johnson. For
nearly 60 years, the words of Johnny Cash have
reached across cultural, spiritual and
ideological borders. He was not only a singer of
great songs, but a teller of universal truths
about justice, faith, love, and independence. It
was in this spirit that Johnny Cash: Forever
Words, was created. Recorded primarily at The
Cash Cabin Studio in Hendersonville, Tennessee
and co-produced by John Carter Cash and Steve
Berkowitz, Johnny Cash: Forever Words is also the
musical companion to the best-selling "Forever
Words: The Unknown Poems," a volume of Cash's
unpublished writing edited by Pulitzer Prize
winning poet Paul Muldoon.

---
A view inside from John Carter Cash and Kris Kristofferson
---
Rosanne Cash: The walking wounded